How to find a Gutter Cleaning Service Provider near you
If you are searching "Gutter Cleaning Near Me" in Google's search bar, you are probably looking for a reputable Gutter Service provider in your area. Learn how to find the best option gutter cleaner near you.
We get it, you are tired of climbing up the ladder with your gutter cleaning tools and getting dirty. No problem, that's what we are here for.
Finding the best Gutter Service provider for you can be a tricky task. Depending on your location, there could be very many to pick from, or not many at all. We are going to give you our tips on how to pick out the right company for your needs.
Once you learn this method, you can use it when searching for any service, not just gutter cleanings.
---
Search on Google
It's no secret that 99% of people find what they are looking for through search engines, like Google. First, you're going to want to search for a term like "gutter cleaning near me" or even "gutter cleaning services." Next, you'll be presented with a list of companies and articles that are relevant to your search. In the Google Maps box that pops up, there will be a list of companies near you. Lastly, you're going to want to pick a few from that list that catch your eye.
---
Check out their reviews
Whenever I'm looking at a list of companies on the Google Maps list, the first thing I notice are the amount of reviews they have, and how many stars they are rated. Google's star ranking only goes up to 5.0, so anything above a 4.5 is good, while 4.9 or higher is excellent.
You'll have to click on a business from the Google Maps box to access their reviews. Here's an example of how to find the reviews after you clicked on a business. Just click the word "reviews" and that'll take you to see all of that companies reviews.
Google's review system is a big help in many ways. It gives customers a chance to give feedback and share their positive and negative experiences.
I would always suggest to go with a more reputable company that has a decent amount of reviews. For example, if Company A has a 5.0 rating but only 3 reviews, and Company B has a 4.8 rating but over 100 reviews. Company 2 is the clear winner of my click.
But don't just go by the amount of reviews they have. You're going to want to actually skim through the reviews and look for ones that catch your eye. I like to get straight down to business and read the negative reviews first. If there are no negative reviews, that's a very good sign.
---
Check their websites
Once you have looked through their reviews and picked out 2 or 3 companies you're interested in, it's time to check out their websites.
The first thing you'll want to compare, are the different gutter cleaning prices. You'll need to know the size of your home before you start this process, as most companies price their Gutter Cleaning Services by size of the house. If you don't know your homes square footage, you can probably find out by searching for your address on Google.
Another key point I always look for, is do they seem like an expert in the field. Google uses a system called E.A.T. to rank businesses. It stands for Expertise, Authoritativeness, and Trustworthiness. Therefore, you should always consider these qualities when picking a company. Do they seem like experts? Are they trustworthy?
One red flag to avoid is when there are no prices listed but it does say "call for pricing." Any company that isn't transparent with their pricing, gets a negative point for trustworthiness in my book.
Other important factors to consider are: How long they have been in business, Do they offer any type of warranties or guarantees, and Does their workmanship look good.
---
Be aware of sponsored ads
When you search for any type of business on Google, your going to see some sponsored ads from companies that paid to be in the top spots. These are usually the first 2 or 3 listings, and you will see the "Ad" symbol or it may even say "sponsored." They can even pay to get to the top of the Maps listing. However, this does not mean that they are the top choices. Moreover, the ones that are able to afford to sponsor themselves are usually more expensive. Check out their reviews and see if they are the right company for you. Expensive does not necessarily mean they are the best, so do a little research before you make your decision.
---
Stay away from Corporations
It's important to learn how to spot the Corporations that sub-contract all their work out to smaller companies. They are basically a 3rd party. The way it works is the customer will book the job through the Corporation . Next, the large corporation will hire a local company to do the work, and keep a percentage of the money. Kind of like a finders fee or a middle man.
If you're having a lot of renovations done to your home, and you want to keep it simple with one billing, that's when you would choose a corporation. If you are only needing one service, like a gutter cleaning, then booking through them is not the way to go.
One way to spot the big corporations, is checking their website to see what services they offer. If they have a large span of services that have nothing to do with gutters or roofing, then they are probably a going to sub-contract the work to somebody else. You want to pick a business that specializes in gutter cleaning.
In our experiences, you can expect the same exact quality of work from a small business and a large corporation. In fact, you can expect better results from a small business that specializes in that trade.
One last key point, if you book your job through a large Corporation, they are going to pick a local business to do the work. Who knows if it's the best option for you, or the cheapest option for them. Either way you are going to have a local business do the job, so why not pick them yourself.
---
Home Service Marketplaces
There are some Home Service Marketplaces, such as Angie's List , Home Advisor, or Yelp, where you can book just about any type of service. In our experience, these websites can help and hurt businesses. For example, for a small business just getting started, not many people are going to know about that company. These marketplaces can help them get started with some jobs. However, these marketplaces charge the company a fee for the job lead. Often times, the fees make it so the business isn't making any money on the job. But at least it helps the small businesses get their foot in the door.
A good thing about these marketplaces is they all have their own ranking and review systems. These reviews are harder to earn than Google reviews, because they have to be verified. If you can't decide between 2 companies that you found on your Google search, maybe consider checking out their Yelp reviews.
Always remember that you can search for top rated businesses in any of those marketplaces, and then actually look up the same business and book through their own website. Cutting out the middle man will always save you money.
---
Conclusion
It's important to know who you are supporting. Do you want your money to go to a large corporation with locations in multiple states? Or do you want to support the small family owned business located right in your own town? Without customers, there is no business, so every sale counts. The small company will always always always appreciate your business a lot more than a corporation.
If there is a middle man involved, you can save money by cutting them out and going directly to the source.
In this ever evolving time that we live in, reviews have made it very easy to share your positive and negative experiences. Learn how to compare reviews and find the best options.
---
One last thing…
You can use this method of filtering down your results, for ANY type of service that you are looking for. Not just gutter cleaning. Keep this in mind at all times to make better decisions.
---
Contact the experts at My Gutter Pro
If you live in Maryland, you're in luck. Get set up for any gutter service you need through My Gutter Pro.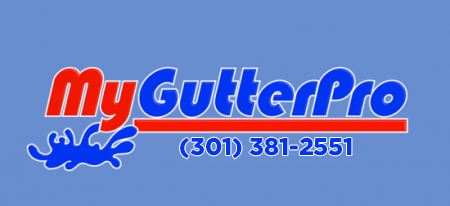 My Gutter Pro
93 Monocacy Blvd. Unit A-6
Frederick, MD 21701
(973) 852-6987
---
---
Does your home have gutters? If yes, you should follow us on Facebook to receive seasonal reminders, DIY Tips, promo offers, FAQ's, and much more! Click the picture below to "like" My Gutter Pro.
---
Related Articles
Why Do Gutters Come Loose? by My Gutter Pro
5 Common Pests That Live In Messy Gutters by My Gutter Pro
Clean Your Gutters Before They Freeze To Prevent Damage by My Gutter Pro
Clogged Gutters Can Cause Big Problems by My Gutter Pro
Gutter Accessories and Terminology by My Gutter Pro
---
Related Resources/Link Guide
http://www.seamlessguttersupply.com/
https://www.guttermaterials.com/
https://www.abcsupply.com/products/rain-gutters-guards-downspouts/
https://www.jaykayguttersupply.com/
https://www.homedepot.com/b/Building-Materials-Roofing-Gutters-Gutter-Systems-Gutters/N-5yc1vZc5qr