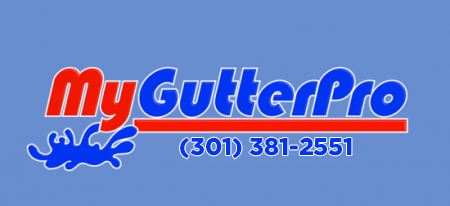 Gutter Guards & Gutter Covers in MD
Gutter Guards & Gutter Covers go by many other names, but they basically all mean the same thing. Some of there other common names are Leaf Guards, Leaf Filters, Gutter Helmets, and Gutter Screens. The experts at My Gutter Pro can help you figure out which style will be best for your project.  We've installed Gutter Guards & Gutter Covers for thousands of homes in the Maryland and D.C. area.   Please consider My Gutter Pro for your Gutter Guard or Gutter Cover project in Maryland or D.C.
We provide Free Estimates for all our services, including Gutter Guards & Gutter Covers.  Just click any link to our Free Estimate form and fill in your information.  Or if you have any specific questions, you can always just send us an email.
Pricing Estimate for Gutter Guards & Gutter Covers in MD
We take many factors into consideration when calculating your Free Estimate  for gutter guards & gutter covers.  Things like height of your roof, condition of the gutters, your gutter materials or style, steepness of the roof, and difficulty reaching are all factored in.  See below for an estimated price range for each type of gutter cover.  The lowest number represents project getting new gutters and new gutter covers installed together (our best price) and the higher number represents the most difficult jobs.
After installing hundreds of each of these styles of gutter covers, we've come to the conclusion that NO gutter guard is perfect.  Even with gutter guards you may still need to get your gutters cleaned every couple years or maybe even every year, depending on your tree coverage.
Another conclusion that we've come to, is that the Perforated Gutter Covers rate the best for:
Efficiency (Allows high volumes of water into gutter)
Durability  (Rust/Corrosion/Damage proof)
Maintenance (Easy to install, replace, or clean)
Effectiveness (Only very fine particles get through)
Price (Best overall value)
Lastly, for these reasons we only offer Perforated Gutter Guards at this time. 
Perforated Covers
$6 - $10 per foot
(Recommended)
Gutter Sreens
Gutter Filter
Solid Gutter Covers
Types of Gutter Guards & Gutter Covers
PERFORATED GUTTER COVERS:  This is the only option that we suggest and work with. They are the most effective against smaller debris and also allow the most water flow.
GUTTER SCREENS:  The cheapest option.  These have big holes so a large amount of debris makes it through the holes.  Not very effective against seedlings, pine needles, acorns.
FOAM INSERT: These specially cut foam sleeves go right inside your gutter and act like a sponge.  These are designed to only allow water to seep through, leaving the debris on top.  The trouble with these is that the debris gets caked on there and needs to be cleaned a couple times a year in most cases.  If neglected, plants will grow from the sponge.
SOLID GUTTER COVERS: Also known as gutter helmets or gutter hoods.  These are the most expensive option ($20 per foot and up) and each style varies by what size and style of gutter you currently have.  Some of these use the "reverse curve" style that is designed for the water to follow the reverse curve into the gutter chamber, but these often end up to creating a waterfall and spilling water over.  Most of these do a good job of keeping debris out, but they also keep the water out too, which will erode your homes foundation and cause leaks over time.
Having trouble decide which style is best for you?  Check out our recent blog articles on ALL the different types of gutter covers and their pro's and con's.
GUTTER COVER INSTALLATION INCLUDES A FREE GUTTER CLEANING OF ALL GUTTERS AND DOWNSPOUTS BEING COVERED
To ensure that your gutter system drains and flows properly, we make sure your gutter system is free and clear of all debris and obstructions BEFORE installing your gutter covers.  This makes sure nothing is inside the closed system.
LEAF RELIEF
For standard gutters, Leaf Relief is more effective than other types of gutter protection at keeping natural debris; such as leaves and twigs, from blocking your gutters. Our covers can drain 29.7" of rainfall an hour-that's more than the highest rainfall ever recorded (Holt, Missouri 1947 at 12") in one hour. It is not only the most effective gutter protection system on the market, but it is also the most invisible. Leaf Relief® lays flat and fits snugly on top of your gutter. Leaf Relief's 25-Year Warranty is your peace of mind that it will keep gutters from overflowing due to internal gutter clogging.
Features
Performance