The time to ponder the age old question has come once again….. "How often should I clean my gutters?" Well the short answer is at least 1 or 2 times per year, but it all really depends on the tree coverage in your area. Homes with little to no trees should be able to get by once a year, while homes with a medium amount of trees around should get by with 2 cleanings per year. However, homes with a large amount of trees nearby or trees that hang directly over the home may require 3 or more cleanings per year.
WHEN ARE THE MOST IMPORTANT TIMES TO CLEAN MY GUTTERS?
The two most important times to clean your gutters, are at the End of Spring and the End of Fall. This is because trees drop seeds and flowers early on in the year, then they drop all their leaves and any fruits once the Fall temperatures set in.
SPRING GUTTER CLEANING
We've all heard the saying "April showers bring May flowers" but what it should say is "April showers means time to clean the gutters soon!"
Every spring the trees drop all their seed pods and in some cases, spring flowers. Somehow all this stuff seems to end up in your gutter system. One of the most popular types are known as "Samaras" or more commonly known as "helicopters." They are the seedling of the Maple tree and are known to catch wind and travel. In fact, in the right conditions (like a storm) they can travel up to a mile or more.
If your gutters have any debris in them, the seeds will sprout and start to grow up there. Any decomposing organic material in your gutter creates a fertile soil for the seeds to grow from. This is one of the reasons a gutter cleaning after spring is so important. You don't want to give those seeds a chance to sprout.
When to Spring gutter clean?
To be sure all the Spring debris has dropped, we usually recommend waiting until about Mid-June to clean the gutters. However, if you're sure all the local trees have dropped everything, you can surely perform the cleaning sooner. In fact, most trees drop their stuff by Mid-May. We just like to leave a little cushion to be sure we can make it to Fall without having to clean them in between. Nothing is worse than doing a gutter cleaning only to look up there a week later and see the trees have dropped a bunch of leaves into the gutters. Don't be that guy that says "dang, i should have waited 1 more week. Just wait until Mid-June unless you are experiencing clogs or drainage issues.
FALL GUTTER CLEANING
The most important time to get your gutters cleaned, is at the end of the Fall season. For our customers that only want 1 gutter cleaning per year, we always always always suggest that it be at the end of fall. Which would be Mid-December to Mid-January. The idea here is of course to wait as long as possible for all the debris to drop. But also remembering that you need to clear any debris out of your gutters before it starts to dip below freezing. Any clog or obstruction will cause water to be stuck in the gutter system. Then once that water freezes, it expands and can split open seams or even break open gutters or downspouts.
When to Fall Gutter Clean
As you've probably figured out by now, you should wait as long as possible into December or January to clean your gutters. You want to be sure all the fall foliage has come down from all the trees in your area. If you live near a woods, it is a terrible idea to get your gutters cleaned in October or even the first half of November. Unless you plan on cleaning them again at the end of the season.
SHOULD I CLEAN MY GUTTERS IN THE SUMMER?
If you cleaned your gutters at the end of spring, that should have you covered for a few months. Unless you have trees that hang directly over your home. July and August are the 2 hottest and driest months of the year, so not much debris drops from trees, and the rain is usually at a minimum. So basically, not much gutter action going on here.
The thing you want to be aware of in the summer, is damage storms can cause to your gutters, like pulling them loose. As the temperatures finally start to cool a little in September, you may see small amounts of debris accumulate. But, generally the trees haven't even begun to drop any amounts real debris.
People that live in wooded lots or have several trees in their yard that are above the roof , will need to keep an eye on the gutters in the summer. It all depends on what species of trees and how many you have. If you can see piles of leaves starting to gather in the gutters, it may be time.
WINTER GUTTER CLEANING
If you missed your Fall cleaning, or you have a bunch of trees that are slow to drop their debris, you may need to clean your gutters in the winter. Clogged gutters that are filled with debris can't drain properly. If it snows, then your gutters will fill up with ice and could potentially come loose or even fall off. There's a couple important things to remember when cleaning gutters in cold temperatures.
The first most important tip, is that debris will freeze inside your gutter and get stuck there. Because of that, you should wait for a day that the temperature is above freezing. If there is any ice, you more than likely won't be able to properly clean the gutters that day without damaging them.
Secondly, never beat on a frozen gutter to attempt to loosen the debris. If you poke any type of hole in that gutter, you will likely need to get the whole gutter replaced. Never us a hammer or pry bar to remove ice blocks from a gutter.
SIGNS THAT YOU SHOULD CLEAN YOUR GUTTERS
The easiest way to deal with your gutters, is to get on a schedule. But, if you're one of those people that just keeps an eye out for problems then solves them. We'll tell you what to look for.
The most obvious sign you need your gutters cleaned, is leaves piling up in your gutters. If you can see debris from the ground, then there is more that you can't see in the gutters.
The second thing to look for, is overflowing gutters. If you see water going over the gutters, instead of in the gutters, then you more than likely have a clog.
Dripping gutters is another. If you see water dripping from under the gutters, it could either indicate a clog causing overflow, or a seal that needs to be re-sealed with waterproof sealant.
No water coming out of the downspout would indicate that there is a clog in the downspout. Debris from your gutter flows down into the downspout and clogs the water flow. Weak flow from the downspout would indicate the same thing.
Vines or shrubs growing from your downspout. If you have any types of plants sprouting from any part of your gutter system you need to clean them and remove all plant material immediately.
Pests in gutters. If you see rodents like squirrels and chipmunks, birds, bees hornets or wasps, or even snakes in your gutters, you should have them cleaned. They all will nest in dirty gutters.
Heavy mosquito presence around your home. Mosquitoes and gnats spawn in stagnant water. If your gutters have clogs and standing water in them, that becomes a breeding ground for mosquitoes in the summer.
CONCLUSION
It's important to plan a yearly gutter cleaning schedule and try to follow it. You can be off by a couple weeks or even a month or so, but just be sure to know the signs and to keep an eye for any problems. And as always, if you are not able to clean them yourselves, then we recommend finding a reputable gutter cleaning company in your area. Be careful when you are using a ladder. If you are going 2 stories or higher, be sure to have a helper to hold the ladder.
Contact the experts at My Gutter Pro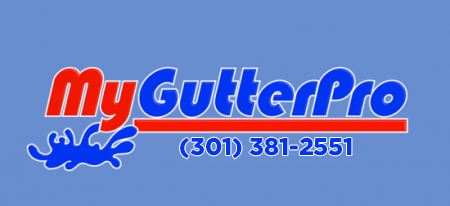 My Gutter Pro
93 Monocacy Blvd. A-6
Frederick, MD 21701
(301) 381-2551
Does your home have gutters?
If you answered yes, then you should be following My Gutter Pro on Facebook. Not only will there be informational posts like this one, but we also do seasonal reminders, DIY tips, promo offers, FAQs, contest and giveaways and much more!!! Don't delay, join the My Gutter Pro Team, today!
USE THE LINKS BELOW TO CHECK OUT SOME OF OUR OTHER RELATED BLOG ARTICLES