COVID-19 UPDATE:
A reminder to our valued customers:  Your presence is NEVER required for any of our services to be completed.    We do knock on the door to let you know that we've arrived and are about to begin the project.  However, this knock is complimentary, and we completely understand if you do not wish to open the door.
To keep our staff and yourself safe, please practice the social distancing guidelines of 6 ft if you need to speak with the crew.
As always, we send out automated messages that let you know when we are on the way to your job, as well as when we are finished.  That way you are up to date with the progress whether you are home or not.   Once the job is complete, we send you pictures via email of all the completed work, as well as the invoice.
Thanks again for being a part of the My Gutter Pro Team!
Welcome to My Gutter Pro!
We are Maryland's gutter cleaning and gutter repair professionals.
Whatever may be your gutter related issues, we will address it promptly and effectively. All of our trained employees are either paid by the hour or have yearly salaries. They do not work off commission and they are never sub-contractors paid by how many many jobs they finish. Our employees will take their time and ensure that your service is performed diligently.
My Gutter Pro provides Specific Service Dates and Time Frames for all of our services, even though you are NEVER REQUIRED to be present for our services to be competed. Many of our competitors do not meet this standard. In fact, we take it on step further. We will provide you with play-by-play Service Reminders which will be sent directly to your text message and email. These reminders will notify you 3 days prior to your service date, whenever the crew is en route to your property, at the start of your project, and even once the job has been completed.
Our services also include many tasks that our competitors charge addition fees for such as providing photos, clearing roofing valleys, and tightening loose gutters.  My Gutter Pro provides complete gutter service and never cut corners. Call My Gutter Pro today or take advantage of our Online Scheduling. 
Is your roof leaking?
We provide complimentary roof inspections with each gutter cleaning. If there's a problem, we'll find it.
Automatic Annual Services
Save 10%
On Every Gutter Cleaning Service
- No Contract Required
- Cancel or Re-schedule your services at anytime Free of Charge.
CLICK HERE TO SCHEDULE ONLINE NOW!
MENTION COUPON CODE
"Annual Services"
(301) 898-2880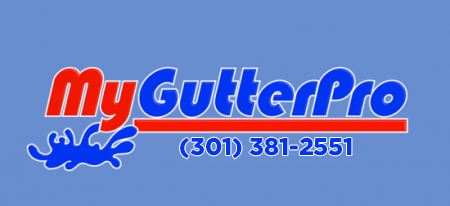 My Gutter Pro
93 Monocacy Blvd.  A-6
Frederick, MD 21701
301-898-2880