Welcome to My Gutter Pro's "About Us" page.  Here you will learn more about the services we provide, our policies, and our guarantees.  We strive to be your first choice whenever you need a gutter pro.
See the bottom of the page to fill out our new Quality Control Survey!
My Gutter Pro
We are a family owned and operated Gutter Cleaning Service provider for the State of Maryland. We have several office locations around Maryland but the main office is located in Frederick, MD.  All crews and work trucks will be coming from our Frederick location to your home.  
We are not a sales organization with big bloated prices that pay for subcontractor and sales commission costs. Hence, we cut out the self-serving middle men and deliver the savings directly to our customers. Moreover, we control the quality of our products by using in-house employees then back them with our guarantee.
Please enjoy this short service video that highlight's some of our key points.
Accident Free since 2010
"Safety First" is our policy in every situation.  That's why My Gutter Pro is proud to announce that we have been Accident Free for over 10 years.   In fact, we have been accident free since the business started, and hope to keep it that way.
Where as in the event of inclement weather such as storms or high winds, we may have to re-schedule your job for the next available service date.  In conclusion, this is for the protection of our employees and your property.
About Us: Our Promise
No matter what service you request from us, we promise that you'll be satisfied.  In fact, we guarantee it.  We guarantee all of our services.  60 Day No Clog Guarantee on gutter cleanings, and a 2 year service warranty on all gutter repairs and gutter installation.
We never send somebody else to do the job.  All work is to be completed by My Gutter Pro employees ONLY.  Therefore, we do not use any sub-contractors or 1099 Piece Workers.
We offer a 60 Day No-Clog Guarantee on all of our Gutter Cleaning services.  Therefore, if you notice any issues after your service, call us right away and we will send somebody out to inspect that recent gutter cleaning as soon as possible.
MY GUTTER PRO FAQ
CLICK HERE to learn more about My Gutter Pro's policies and services.
GUTTER CLEANING FAQ
CLICK HERE to find out more information about My Gutter Pro's gutter cleaning service, and what it consists of.
About Us: Services We Provide
Gutter Cleaning

Gutter Repairs

Downspout Repair/Installation or Downspout Extension

Gutter Installation

Gutter Cover Installation

Wood Repairs (fascia board, rake board, aluminum fascia wrap/rake wrap, soffit, siding)

Chimney Cap/Heat Stack Cap Installation

Chimney Collar/Pipe Collar

Drip Edge Installation

Switch out light bulbs

Skylight or Solar Panel Cleaning

Roof Debris Removal/Flat Roof Cleaning
Quality Control Survey
Were you satisfied or dissatisfied with your service and want to let us know about it? We would love to hear all feedback, whether good or bad.  At My Gutter Pro we constantly are striving to improve our customer service and customer relations.  Let us know about any excellent work performed, and/or any poor jobs.  There is even a button for you to attach photos.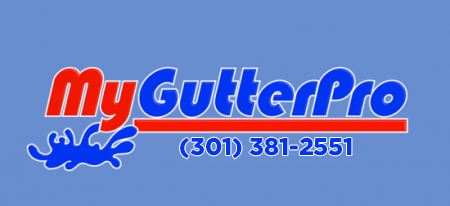 My Gutter Pro
93 Monocacy Blvd. Unit A-6
Frederick, MD 21701
301-898-2880
Hours of Operation
Monday
8:00 AM – 5:00 PM
Tuesday
8:00 AM – 5:00 PM
Wednesday
8:00 AM – 5:00 PM
Thursday
8:00 AM – 5:00 PM
Friday
8:00 AM – 5:00 PM