Welcome to My Gutter Pro's "About Us" page.  Here you will find out what services we provide.  Also, we talk about our promises,policies, and guarantees.  We strive to be your first choice whenever you need a gutter pro.
Welcome to our website!
My Gutter Pro is Maryland's #1 suggested Gutter Service provider.  In general, our service area includes Frederick County, Montgomery County, Carroll County, Howard County, Washington DC, and parts of Prince George or Anne Arundel.  Lastly, find out if we service your area here.
We are a family owned and operated business focused on providing supreme customer service.  As a rule, My Gutter Pro guarantees professional workmanship. In fact, our trained technicians have installed gutters for thousands of delighted customers for over 10 years.
We are not a sales organization with big bloated prices that pay for subcontractor and sales commission costs. Hence, we cut out the self-serving middle men and deliver the savings to our customers. Moreover, we control the quality of our products by using in-house employees then back them with our guarantee.
Satisfaction
%
Guaranteed
About Us: Services We Provide
Gutter Cleaning
Gutter Repairs
Downspout Repair/Installation or Downspout Extension
Gutter Installation
Gutter Cover Installation
Wood Repairs (fascia board, rake board, aluminum fascia wrap/rake wrap, soffit, siding)
Shingle Replacement (minor replacement)
Power Washing (spring/summer ONLY)
Chimney Cap/Heat Stack Cap Installation
Chimney Collar/Pipe Collar
Drip Edge Installation
Switch out light bulbs
Skylight or Solar Panel Cleaning
About Us: Our Promise
No matter what service you request from us, we promise that you'll be satisfied.  In fact, we guarantee it.
We never send somebody else to do the job.  All work is to be completed by My Gutter Pro employees ONLY.  Lastly, we do not use any sub-contractors or 1099 Piece Workers.
We offer a 60 Day No-Clog Guarantee on all of our Gutter Cleaning services.  Therefore, if you notice any issues after your service, call us right away and we will send somebody out to inspect that recent gutter cleaning as soon as possible.
All of our services are guaranteed.  As a rule, if you get Gutter Repairs or a Gutter Installation, we cover those services for 2 years.  In short, let us know as soon as you see any issues.
About Us: Privacy Policy
One thing you should know about us, is that we value all of our customers privacy.   Hence, we never share or sell your information to any 3rd party.
In case you see a phone call from us weeks after your service was completed, no worries.  In short, we randomly select customers to call and ask to participate in our Quality Control survey.  Altogether, the survey itself takes about 1 minute.  Likewise, you would receive a call directly from our office phone number.  However, if you are busy or not available at the time, no worries at all.
Accident Free
"Safety First" is our policy in every situation.  That's why My Gutter Pro is proud to announce that we have been Accident Free for over 10 years.   In fact, we have been accident free since the business started, and hope to keep it that way.
Where as in the event of inclement weather such as storms or high winds, we may have to re-schedule your job for the next available service date.  In conclusion, this is for the protection of our employees and your property.
Check out our verified Google reviews!!!
Ashley Bochata ★★★★★ 
Positive:
 Quality,
 Responsiveness
We've been using them for years. We love the quality of workmanship these guys deliver.
James Seamen ★★★★★
Quick, Painless, Professional. Thank you.
Tracee McCall ★★★★★ Positive: Punctuality, Quality, Responsiveness.
"They were on time and did a great job."
Samantha Fraction ★★★★★ Positive: Punctuality, Quality, Responsiveness, Value
Brandon and Stephen were very professional and went above and beyond in checking my roof and cleaning my gutters. They explained everything and were very friendly. Will definitely ask for them again!
Ryan Nicholson ★★★★★ Positive: Punctuality, Responsiveness, Value
The team showed up on time and was actually able to help me save money on the project by doing a repair instead of a siding replace. We will use My Gutter Pro for future projects.
Kannan ★★★★★
Quick to schedule and clean work. Been using them for a few years now. Professional and gets the job done. Had to use the the call back (60 day guarantee) once and they did it will quickly and everything was sorted.
Ray Lederer  ★★★★★ Positive: Punctuality, Quality, Responsiveness, Value
They did as great job and worked with us on an unusual circumstance. Thank you so much and we'll be working again with you in the future to replace all gutters when the time comes. Thanks again!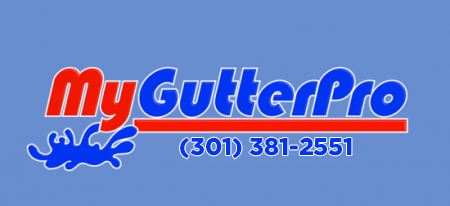 My Gutter Pro
93 Monocacy Blvd. Unit A-6
Frederick, MD 21701
301-898-2880
Worry Free Seasonal Cleanings
We now offer automatic yearly cleanings that repeat whenever you need them too. It's simple, just set the dates you would like your gutter cleaning services to repeat and that's it. Our system will automatically schedule the services for you every year. As usual we still guarantee no clogs for 60 days.
You will still receive the normal 3 day Service Reminder, as well as the day of notification. Payments aren't due until each service is completed.
Keep your gutters free and clear all year long with one of our worry-free seasonal cleaning plans. There's no contract and no down payments are required to hold your service. In addition to that, we offer discounts for the amount of cleanings you require. The more cleanings, the bigger the discount.
1-2 cleanings per year – take 10% off each cleaning
3 cleanings per year – take 15% off each cleaning
4 cleanings per year – take 20% off each cleaning
Cancel or Re-schedule Worry Free
Your Annual Cleanings will repeat every year until you decide to cancel. No questions asked is our policy when it comes to cancelling any service. Moreover, you can call, email, even reply to our Service Reminder messages. Whatever way is easiest for you.
If your gutters don't need cleaned at the time of the service, you can easily re-schedule it for a later date. Please let us know at least 2 days prior to any service that needs cancelled or re-scheduled.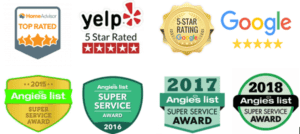 Does your home have gutters?
If you answered yes, then you should be following us on Facebook to receive seasonal reminders, DIY tips, promo offers, FAQ's, contests and giveaways, and much much more!! Don't delay, join the My Gutter Pro Team today!
Tuesday
8:00 AM - 5:00 PM
Wednesday
8:00 AM - 5:00 PM
Thursday
8:00 AM - 5:00 PM