Schedule a Gutter Cleaning Form
Schedule a Gutter Cleaning
Use the form below to schedule a Gutter Cleaning in MD or DC.  You will receive a confirmation email once we put you on the schedule.  If for any reason you need to reschedule, feel free to email or call and we will get you switched to a better date.
Your presence is NEVER required for our services to be completed.
We send out automatic texts when the crew is en route to your property and when they finish the project.  That way, if your not able to be home, you will still receive notifications and be up to date.  If you need to be there to point out problem areas, please let us know in the notes, so we can coordinate with you.
Worry Free Recurring Services
Tired of checking on your gutters year after year, and then worrying about scheduling? No problem! We now offer yearly Recurring Services that repeat whenever you need them to.  Simply pick the dates that you would like your Gutter Cleaning Services to repeat every year.  We'll get you set up so that you never have to call and schedule again.  The end of fall is our busiest time of year.  Our schedule gets fully booked for November/December weeks in advance.  Mainly because we have so many satisfied customers that decided to get Recurring Services.  Don't miss out on getting your gutters serviced when you need them to.  Sign up for Recurring Services now!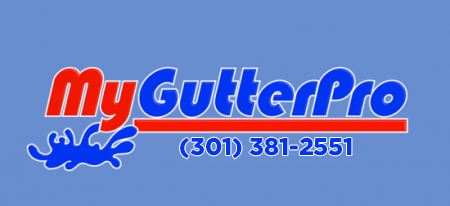 My Gutter Pro
93 Monocacy Blvd. Unit A-6
Frederick, MD 21701
301-898-2880
Does your home have gutters???
If yes, then you should be following My Gutter Pro on Facebook to receive seasonal reminders, DIY tips, promo offers, FAQ's, giveaways and contests, and much more! Click the button below to "like" My Gutter Pro on Facebook.