If you are looking to get new gutters installed to your home, and want to know "How much do gutters cost?" to get installed, then you are in the right place.
Gutter Installation cost is calculated by a few factors such as: total length of gutter needed, the material it's manufactured from, and height/difficulty. We'll take the time to give you some ballpark figures so you know if you are getting a good price or not.
Need help identifying a part of your gutter system? Check out our Gutter Glossary that covers all Accessories of the Gutter System.
Step 1: Determine What Gutter Material You Would Like
Gutters and Downspouts come in a variety of materials, but we're only going to focus on the 4 most popular types. Aluminum, Copper, Galvanized Steel, and Vinyl. The first step to this is always going to be picking out the material that works best for your home.
Each material gutters are made from provides different qualities. For instance, Aluminum Gutter is going to be the lightest weight, while also being very durable and cost efficient. Copper Gutter is heavier than Aluminum so it is also very durable. It is also the most expensive gutter material available and it is more ornamental as it forms a patina from rust over time. Galvanized Steel Gutters are the heaviest available so they are also the strongest. Steel rusts over time so these are not a very popular choice. Vinyl Gutters aka PVC are made from light weight pvc plastic. They are very easy to install and don't dent or bend as easily as Aluminum, making these popular for Do It Yourself homeowners.
Step 2: Pick Your Style Of Gutter
There's only 3 main styles of gutter to choose from, so this part shouldn't be too hard. K-style and Half-Round are the two that you'll probably pick from, as the 3rd style (Box Gutters) is more for commercial or industrial buildings.
K-Style gutters are the more modern style that you see everywhere you go. They are the most popular for many reasons, but mostly because they handle large volumes of water and are very sturdy from their rigid construction.
Half-Round gutters are used on older an more vintage homes. They provide a rustic look that compliments older houses. This style is slightly more expensive than K-Style.
Still unsure? Check out our article below on the different types of gutters.
Step 3: Measure Your Gutter System
You'll need a measuring tape and paper to write down all your dimensions. First, start by measuring the gutter on the front of your home. If your gutter covers from one side to the other, than measure the front of your home. Write down that length.
Take note if there are any additional gutters on the front, like a porch gutter or an upper level gutter. If you have additional gutters, measure them as well from the ground. Just stand in the spot the additional gutter starts, and measure to the spot where it ends. Write down these additional lengths.
Next, you'll want to go around to the other sides of the home and measure all the existing gutters. Follow the same steps if there is more than one gutter on any particular side. Be sure to write down each length and note which side of the home it is.
Step 4: Calculate Approximate Material Cost
Once you've picked your gutter material and gutter style, and then measured all parts of the existing gutter system, you are ready to find out your Approximate cost. We'll let you know some ballpark figures for average gutter cost installed.
Vinyl Gutter $8-$12 per linear foot Installed*
Aluminum Gutter $10-$14 per linear foot Installed*
Galvanized Steel Gutter $14-$18 per linear foot Installed*
Copper Gutter $20-$30 per linear foot Installed*
*Installed price includes Installation from a gutter company
So, if your home has 125 total feet of gutter and you want to get Aluminum gutter, then take the 125 ft x $10 to get the low end estimate, and 125 ft x $14 to get the high end estimate. $1,250-$1,750 would be your price range to expect to get 125 ft of Aluminum Gutters INSTALLED from a reputable gutter company in your area. Use the same formula to figure out the approximate cost for your project.
---
Contact the experts at My Gutter Pro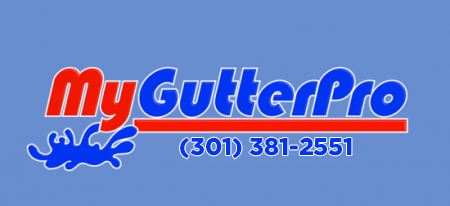 My Gutter Pro
93 Monocacy Blvd. A-6
Frederick, MD 21701
(973) 852-6987
---
Does your home have gutters??? If yes, then you should be following My Gutter Pro on Facebook to be receiving Seasonal Reminders, DIY tips, contests and giveaways, FAQ's, and much more! Don't delay, join the My Gutter Pro Team today!!!
Resource Link Guide
http://www.seamlessguttersupply.com/
https://www.abcsupply.com/products/rain-gutters-guards-downspouts/
https://www.guttermaterials.com/
https://www.scrapmonster.com/company/seamless-gutter-supply-of-maryland-inc/94719
https://www.americangutters.com/
https://www.homedepot.com/b/Building-Materials-Roofing-Gutters-Gutter-Systems-Gutters/N-5yc1vZc5qr