This FAQ guide is for customers of My Gutter Pro to find answers to your FAQ's pertaining to the services that My Gutter Pro provides.
At My Gutter Pro, we feel transparency is key. That's why we've left it all out on the table for you. This FAQ guide answers some of the most common questions we get asked that has to do with the services we provide.
GENERAL
GUTTER FAQ GUIDE
Is My Gutter Pro fully licensed and insured?
Yes, we are fully licensed and insured. We carry a $1,000,000 General Liability and Commercial Auto policies, as well as workers compensation. COI's are available upon request.
Do I need to take off work to be home for the Free Estimate visit or Gutter Cleaning Service?
Because the gutters are on the exterior of the home, you are never required to be present for any of our services to be completed. That includes everything from a Free Estimate visit, Service Inspection, Gutter Cleaning, Gutter Installation, etc…
Does it cost extra for different color gutters?
My Gutter Pro does not charge extra for different color choices of aluminum gutters. What materials the gutters are made from will determine the price. For example, copper guttering is much more expensive than any other style.
Click here to see our aluminum gutter color chart.
What kind of hangers does My Gutter Pro use to install gutters?
We only use Heavy Duty screw-in hidden hangers to support our gutters. (Or to re-pitch/re-secure gutters) They come pre-fixed with a 4″ galvanized screw. These hangers are installed every 24″ (2 ft.) for new seamless gutter systems.
What gauge of aluminum gutter does My Gutter Pro install?
We only use .032 gauge aluminum, which is the thickest gauge aluminum that can be run through our seamless gutter machines.
Does My Gutter Pro use subcontractors?
No, we only use our own in house employees for all of our services. this includes gutter cleanings, gutter repairs, gutter installation, roofing repairs, etc….
Is there a warranty on the gutter product being installed?
Our supplier does not offer a manufacturers warranty on the aluminum gutter product itself. However, all installations and repairs through My Gutter Pro are covered under our 2 year service warranty. This would include any product that fails during that time period.
MY GUTTER PRO'S
GUTTER CLEANING FAQ GUIDE
Do you use water to flush the gutters and downspouts?
My Gutter Pro does not use water to flush the gutters or downspouts. Our technicians hand bag all the debris and use their blowers to remove the smaller particles that cannot be picked up with their hands.
Some companies may offer water flushing as an additional service. Be sure to check with your local gutter cleaning company if they use water to flush or not.
Do you clean the face of the gutter during a gutter cleaning?
No, My Gutter Pro does not clean the faces of the gutters during a gutter cleaning. Most gutter cleaning companies do not include wiping of the face of gutters down. The problems with cleaning the face of gutters are: the debris is usually too caked to clean, and once you start wiping them down, dirty water runs down the walls of your home. Then whoever tried to clean the gutters now has to clean the entire wall. Also there is no way to accurately estimate how long it will take to clean the face of the gutters, as it could take longer than the actual gutter cleaning itself.
The only way to remove debris or stains from the outsides of the gutters is by having your gutters, or home, power washed. The trouble with power washing is if you power wash the gutters you will have to power wash the entire home, as the dirty water runs down the walls.
Are underground drains included?
Do you clean the underground drains?
We do not service or clean underground drains. Technicians will ensure that all downspouts are clear all the way to the ground. Also our technicians can assist by removing the downspouts from the underground drains and adding an elbow to them. That way the water empties out above ground while you contact somebody to snake the drain.
Most of the time, the underground drains will need to be snaked. Depending on the length of the underground drain, and the location of the clog will determine if you are able to reach it with a snake drain purchased from a hardware store. If not, then you will need to contact a plumber or a Roto-Rooter.
Does My Gutter Pro blow the entire roof off during a gutter cleaning?
No, we do not include blowing the entire roof off with our gutter cleaning services. However we do clear the roof around the perimeter of the gutters, and also any debris accumulation in the roofing valleys.
Be sure to let us know in advance if your going to need a large section of your roof cleared off during your gutter cleaning service.
MY GUTTER PRO'S 60 DAY NO CLOG GUARANTEE FAQ
GUIDE
What is covered in the 60 Day No-clog Guarantee?
My Gutter Pro guarantees no clogs for 60 days after your gutter cleaning service. What this means is if you have any issues with your gutter cleaning, let us know right away and we'll send somebody back to make sure that they are clear.
For example if your gutters are still leaking or experiencing the same issues as before the call, we will gladly send somebody back out to re-examine your gutters and make sure that they are clear of debris.
Other things that would be covered are if the gutter covers weren't put back correctly, there is still debris in the gutter, water is pouring over the gutters, water behind the gutters, water dripping from seams, etc….
My trees dropped a bunch of leaves a month after my last gutter cleaning and my gutters are now clogged again, is this covered in the guarantee?
Our 60 Day No-Clog guarantee covers everything possible, except fresh new debris. For example, if you called My Gutter Pro for a gutter cleaning in mid October, when most of your trees haven't dropped all of their debris yet. You can't call us back in December and expect us to clean all the new debris.
If we are called back for a Service Inspection for a gutter cleaning, and we arrive and it's apparent that the clogs are due to new fresh debris from after our last service. Then we will still clean the gutter and downspout, but we will also inform you that fresh debris isn't included in our guarantee and we won't be able to return for any more fresh debris.
We always advise our customers to plan out your gutter cleanings by season. Always try to wait until the end of spring or the end of fall if you can make it. Getting your gutters cleaned at the beginning of either of those seasons, is going to lead to needing another cleaning when the season is over.
How Often Should I Clean My Gutters
It's been 58 days since my gutter cleaning service and I'm noticing my downspout is clogged, is this covered?
Yes, the 60 Day No-Clog Guarantee is good for a full 60 days. If it's day 59 or day 60, you are still covered. Let us know right away if you are experiencing any issues with your gutter system after a gutter cleaning service from us.
Still have questions? Click Here to send us an email.
---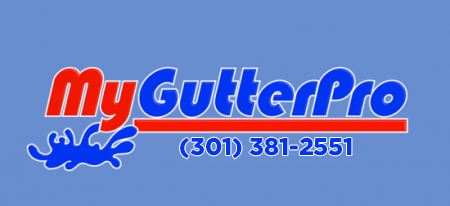 My Gutter Pro
93 Monocacy Blvd. A-6
Frederick, MD 21701
301-898-2880
---
Does your home have gutters? If yes, then you should be following My Gutter Pro on Facebook. You will receive seasonal reminders, DIY tips, promo offers, FAQ's, contest and giveaways, and much more! Don't delay, join the My Gutter Pro Team, today!