We seal miter leaks all the time! It's because these high traffic areas have a lot of seams and no caulk or sealant lasts forever. If you are experiencing issues with your miters leaking, it's nothing to panic over. Miters are the most common place for gutter leaks to occur. Also they are very easy to spot during rain and easy to fix.
TYPES OF MITERS
Miters are corner sections of gutter used to take the water around the corners. There are several types of miters, such as inside/outside corner, box/strip, etc… and they all perform the same basic function. And that function is to make the gutters wrap around the home. Without miters, you would need a separate downspout for every section of gutter on the home.
Inside Corner Miter
Outside Corner Miter
Pictured above are inside corner and outside corner miters. They are both also what are known as "box" style miters. Box style miters go over the outsides of the two gutter sections to form corner joint.
Strip Miter
There is another style of miter other than box , and these are called "strip miters." Strip miters basically look a little more seamless and are more pleasing to the eye. That is the only difference. They require more precisive cuts to the aluminum gutter, whereas the box style miter will cover up any sloppy cuts.
---
SIGNS YOUR MITER IS LEAKING
The only way to know if your gutters or miters are leaking is to observe your gutters during rain or soon after rain. Leaking miters are very easy to spot as miters are only located on corners. To know if any of your miters are leaking, simply take a lap (during rain) and look up to each corner section. If there is water pouring or leaking from the miter, (especially from the bottom), then the seal has likely worn out and the this miter needs to be resealed.
Keep in mind that if you have a clogged downspout near the miter, that the clog could cause the miter to appear as if it's leaking. This is misleading when this happens. It is because the water can't flush down the spout so it escapes from wherever it can. Basically when miters appear to be leaking very close to the downspout, it is actually just a clogged downspout and no sealing is needed.
Check out this short video clip below that shows how water slowly drips from a miter section. The cool thing is there is an icicle that has formed at the miter seam. This is a clear indication that the miter is leaking. You can see in the video that the other miter does not look like this. Keep in mind this video was recorded when snow was melting from the roof.
CAUSES OF MITER LEAKS
There are a few common causes of miters to leak and we'll walk through them now.
Sealant Failure
The most common cause of miter leaks is when the seal wears out. Caulk/sealant used in gutter systems typically lasts anywhere from 1-5 years. How much water traffic that comes through that section and how much direct sunlight it gets play a huge role in how fast your seals will break down.
Rust Or Corrosion
Another one of the more common causes of miter leaks is from rust or corrosion. On rare occasions rust can form on your aluminum gutters. The most common area for this to happen is the miters.
Whenever there is rust forming on the gutters or miters, you can usually see it. Sometimes it will only occur on the insides of the gutters, but for the most part you can usually spot rust forming on gutters and miters.
If you have a rust hole and water is pouring straight through it, the only solution is to replace the miter. You could caulk the hole with some sealant, but because it is rust the hole will grow bigger and the caulk will no longer form any type of seal.
For more information on gutter rust or corrosion CLICK HERE
Improper Installation
This one is self explanatory. If the person who installed the miters sealed them wrong in the first place, then they are destined to leak at some point. The miters are the exact same shape as the gutters, so when they slide into place they should be flush on all sides. However, if the person who installed them did not slide them together properly and they are not flush, then they will likely leak much faster than if they were sealed properly.
Gutter Neglect
Neglecting your gutters is what we call it when you don't clean them for a few years and you have a cesspool of decomposing material stuck in your gutters. If this water can't drain it just wreaks havoc on your gutter system.
Letting your gutters go like this is the cause of pretty much every problem associated with your gutters. Please don't let your gutters get to this point. The fascia board behind the gutter will eventually rot, and wood repairs are very expensive.
CLICK HERE for more information on Downspout Clogs.
Damage
Lastly, damage to the gutter and/or miters does happen from time to time. Like when a big tree branch falls onto your home and smashes your gutters. Or, even ice can damage your gutters and miters in the wrong circumstances.
A direct hit from a larger tree limb is going to jolt and likely dislodge the gutter system. Any seams are subject to ripping open from the impact. When big tree branches hit the edge of the home they usually dent the gutter to the point that it needs replaced. If you are replacing the gutter you may as well replace the miter too.
In the winter water turns to ice. If there is water in your gutters and it freezes over, you now have ice in your gutters. If gutters are filled with water and it freezes over, you are at risk of the expanding ice stretching apart your gutters and/or miters. Water expands as it turns to ice. Therefore, anywhere in your gutter system water collects is subject to being ripped open by expanding ice. Once your gutter or miter unfolds from expanding ice, there is no repair, you have to replace that with new gutters or miters.
RE-SEAL MITER LEAKS
To re-seal the miter properly you must first clean all debris from the gutter and make sure that it is a dry day. For the seals to cure properly and last, they are going to need 8-24 hours of no moisture depending on the brand. Be sure to check the specifications of the brand you are using, and also be aware of the weather forecast for that day.
The first thing you need to do, is scrape and remove all old caulk and sealant from the inside of the miter. To do this you'll need a paint scraper and perhaps a razor knife. Be sure to scrape as much of it away as possible so that the seam is now visible again.
Once the old caulk is completely removed and cleaned up, you can now apply your waterproof sealant. Using a caulk gun, apply your choice water proof sealant to all seams on the inside of the miter. You'll want to take your caulk line from the front lip to the back lip and be sure that it is spread out over the seam.
RE-SEAL OR REPLACE YOUR LEAKY MITER?
Problems with your miters leaking will leave you with the decision to re-seal the miter or to replace the miter. There is no real "cut and dry" answer here, as it all depends on the condition of your existing miter.
If your miter and gutters are less than 10 years old, chances are you won't need to replace anything, including the miters. As long as everything is in good condition and the miter was properly installed, then re-sealing is going to be your better option.
Rust, rust holes, holes, dents, and any type of corrosion are all things that if you see on your miters, you are going to want to replace them. Because the corners are such a high traffic area we would suggest to replace your miter any time that it is damaged.
Another thing to keep in mind (if you hire a gutter company to take care of your gutters) is that either of these options are usually well below companies repair minimum charge or installation minimum charge. Therefore, it is sometimes best to wait for your next gutter cleaning service to have this done as well. That way you avoid paying the repair minimum for such a small repair. Here at My Gutter Pro, our repair minimum is $175, while re-sealing of a miter is about $50. If you were to call us just to seal a miter, we would have to charge $175. Whereas if you paired up the repair with your gutter cleaning service, it would only be an additional $50 for the repair.
---
Questions? Contact the experts at My Gutter Pro.
CLICK HERE to email My Gutter Pro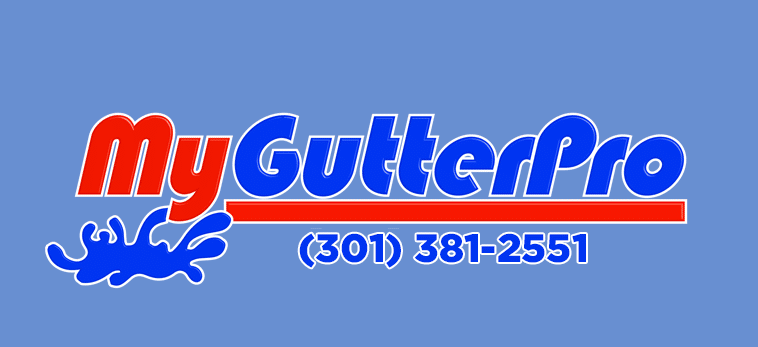 My Gutter Pro
93 Monocacy Blvd A-6
Frederick, MD 21701
301-898-2880
Check out some more of our related Blog articles.
CLICK HERE TO FOLLOW MY GUTTER PRO ON FACEBOOK
CLICK HERE FOR A FREE ESTIMATE
CLICK HERE to visit My Gutter Pro's Official blog spot "Talking Gutters" for more informative articles like this one.